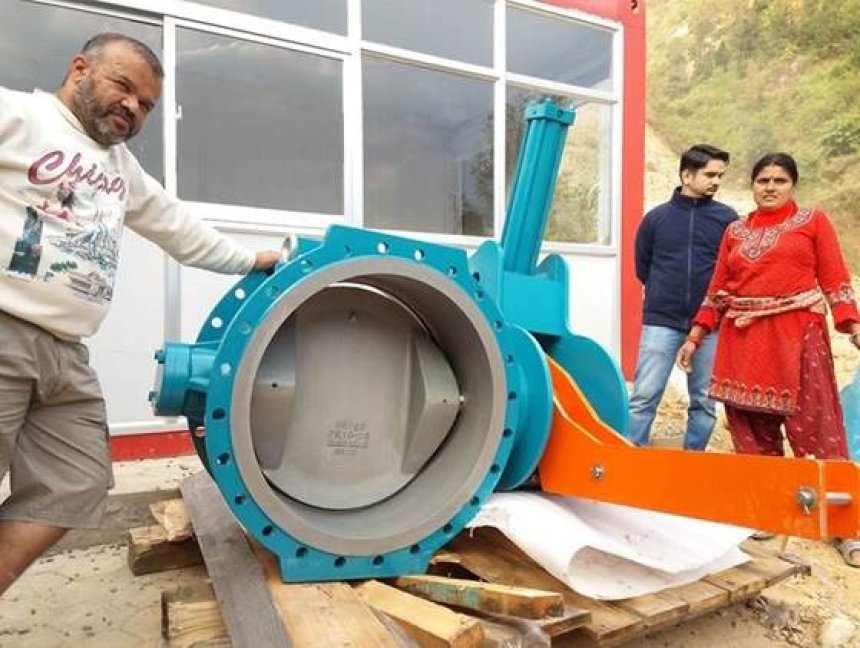 Datetime published: 28.01.2021
In recent years, the Nepalese hydropower sector has seen an increasing need for educated people. Because of that, the German Technical School in Dhading was opened last year. The initiator of this commendable project is the Sheshkant Foundation (SheFa) in cooperation with the NGO Zukunft für Nepal Ostwürttemberg e.V. (ZfN). The goal of this educational institution is to produce professional staff, with the possibility of short-term (from 4 to 12 months) and long-term (3 years) education. MIV d.d. got involved in this project as a donor of educational material.
MIV d.d. has donated a butterfly valve DN 700. Butterfly vales are one of the most famous products from the company's product range. This type of valve has a safety function in hydropower plants where in case of danger it closes the water supply to the turbine. The engine on this valve is hydraulic, with the addition of a lever and weights. The nominal diameter is 700 millimeters and is intended for use in an environment of up to 10 bar.
We sincerely hope that this donation will help to train the next generations of professionals!