Product categories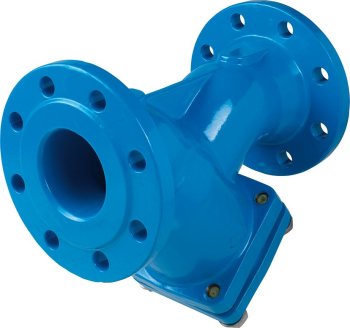 Art.Nº: 2011
DN40 - DN300 PN25
CHARACTERISTICS
The strainers protects pipelines and valves against soiling with "foreign matter" (wood, stones, drilling chips, etc.). Generally, we recommend installing a strainer upstream of each control valve to ensure its proper function.
Strainers are designed for installation in horizontal pipelines. Installation in inclined and vertical pipelines is permitted if the flow direction is from top to bottom (observe arrow at the body).
Please note: for maintenance work (dismantling of the screen) sufficient working space shall be provided for below the strainer from the pipe axis to the upper edge of the manhole bottom (2 x H)!
Length:
Standard series 1
Mesh size:
DN 40-150: 0.5 x 0.5 mm
DN 200-300: 0.6 x 0.6 mm

Technical datasheet