Product categories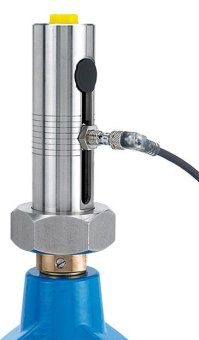 CHARACTERISTICS
The electric position indicator is mounted on the central outlet of the valve cap. The indicator spindle of the position indicator has to be connected to the spindle of the main valve.
The sensor can be positioned in each desired position (open or closed position). By means of this sensor electric signals regarding the position of the valve can be transmitted.
Combination with opening limiter possible (on request).
Position indicators can be retrofit on all Hawle control valves.

Technical datasheet