Product categories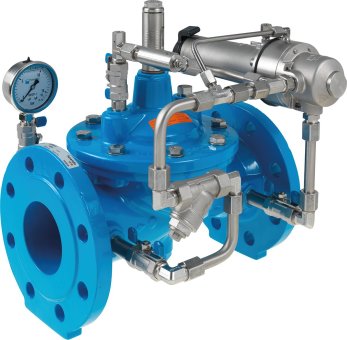 Art.Nº: 1402
Application: for use in drinking water sector (other on request)
DN: 1 1/2" - 2" PN16
DN40 - DN300 PN10
DN40 - DN300 PN16
CHARACTERISTICS
The input pressure control valve opens when there is a specific predetermined difference in pressure between the inlet pressure (p1) and a lower external pressure. The closing procedure is slow in order to avoid shock pressure loads. Variable flow rates have no effect on the maintained pressure which is regulated by the control valve.
Application
- To use in drinking water systems (other media after consultation)
- Sustaining the network pressure in a supply in relation to a specific external pressure
- As an open/shut valve with minimal holding pressure and hydraulic control.

Technical datasheet